Care Instructions
This orthopedic memory foam bed is compressed for shipping. When you receive the bed:
Remove all the packaging and lay it flat for up to 12 hours for the foam to regain its shape.
Gently shake to separate the clusters. This allows air to circulate between the clusters so they will become full and very squeezable.
For a quicker response, you may place the bed in the dryer on delicate for 5 minutes.
If this bed does not become soft and squeezable please contact us and we will be happy to replace it or provide a refund.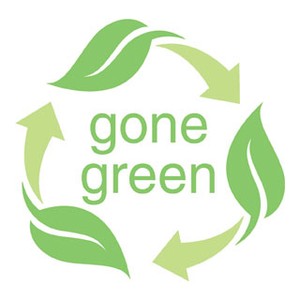 The Highest Quality Memory Foam Dog Beds
The Pet Dreams Ortho-Bliss line is the only orthopedic memory form dog bed that is tested and certified to NIST and ASTM standards. In lay terms, these high quality orthopedic pet beds will provide a healthier, comfier life to your dog, all at an affordable price. And who wouldn't want that?!
100% Memory Foam Clusters
All of our Ortho-Bliss orthopedic memory foam pet beds are filled with 100% memory foam clusters and absolutely no cheap fillers. Our exclusive memory foam "open cell" structure actively molds to body heat and weight, relieving painful pressure points, muscle pain and improving circulation, which make these ideal beds for dogs with pain from arthritis and hip dysplasia and old age/senior dogs.
Our Ortho-Bliss memory foam dog beds are designed to fit all dog crates while the removable cover is machine washable and dryer friendly. Also, sleep better knowing that Ortho-Bliss is environmentally friendly (the memory foam clusters are 100% recycled) which means it's as easy on the environment as it is on your wallet.
Why orthopedic memory foam dog beds? (http://en.wikipedia.org/wiki/Memory_foam)
"Memory foam was developed in 1966 by scientists under contract to NASA to improve the safety of aircraft cushions. Later it was used in hospital beds for immobile patients prone to pressure sores and gangrene due to decreased blood flow over bony regions. Memory foam mattresses remarkably reduce the occurrence of such painful and life-threatening complications."
What's the difference between memory foam and egg crate foam?
In a word, much. While many other so-called orthopedic dog beds are made with cheap and unsupportive egg crate foam, Ortho-Bliss is made with 100% recycled memory foam clusters and is scientifically proven to support 45% more weight for superior comfort and support. If looking for support, style and affordability Ortho-Bliss dog beds are right for you.
To prevent shifting, flattening, and lumps, our orthopedic memory foam dog beds have patent pending unique interior channels to keep the foam clusters in place. Just as important, and for added convenience, the bed cover is 100% machine washable! Though inexpensive these aren't cheap dog beds that'll need to be quickly replaced! For your convenience additional waterproof and decorative covers are available.